Humanized anti-CD4 antibody project
Development of a humanized anti-CD4 monoclonal antibody with enhanced ADCC activity utilizing POTELLIGENT® technology licensed from Kyowa Hakko Kirin
Cell culture, purification, and formulation conducted to GMP standards
Safety testing conducted to GLP standards using Cynomolugus monkeys
After negotiation with Japanese Government agency PMDA, a physician-driven phase I clinical trial currently underway with the support of the Japanese Government agency AMED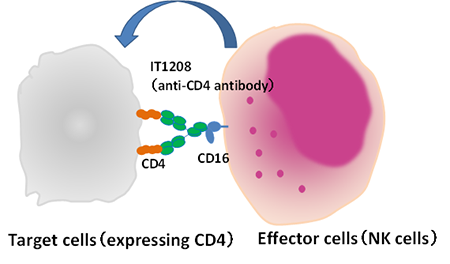 Phenylphtalimide project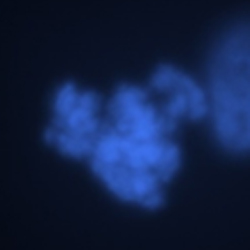 Targeted to multiple myeloma patients
Despite the introduction of new drugs in recent years, these lack efficacy in the so-called "high-risk" group of patients.
R&D activities are ongoing to develop innovative medicines that are also effective in high-risk group patients.
HBV project
The introduction of nucleos(t)ide analogs treatments has enabled control of the inflammatory conditions associated with HBV, but complete cure of HBV will not be achieved without elimination of the HBV-cccDNA that remains in infected hepatocytes
This project is supported by the Japanese Government agency AMED.
This project has identified host genes responsible for maintaining HBV genes using single cell transcriptome analysis technology.
An interactome network between the identified host genes will be used to visualize mechanism of action and to design inhibitors using the IVV method.